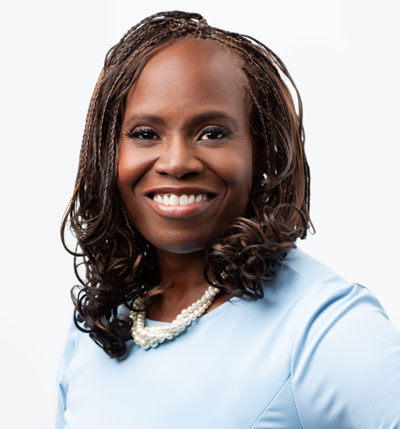 Visionary, Community Leader, Social Entrepreneur, and President Chair of Women Organizing Women,Inc, Robin McCoy received her MBA in Public Administration from the Keller Graduate School of Management in Pomona, CA.
For Over 25 years, McCoy on behalf of Women Organizing Women (WOW), Inc., an international consortium of women working together on projects that build and improve communities, witness the grace of God on the expansion of support to women in Africa and India through WOW mission initiatives of Evangelistic Outreach, mentoring at-risk girls and supporting women in underserved communities.
McCoy, Social Entrepreneur, acts as business owner of Robin's Nest Desserts and Catering and Director of Culinary Programs/Executive Pastry Chef for Oak Grove Culinary Creations, a workability program for foster care and at-risk youth. McCoy collides Faith, Business, and Community with the purpose to do good works.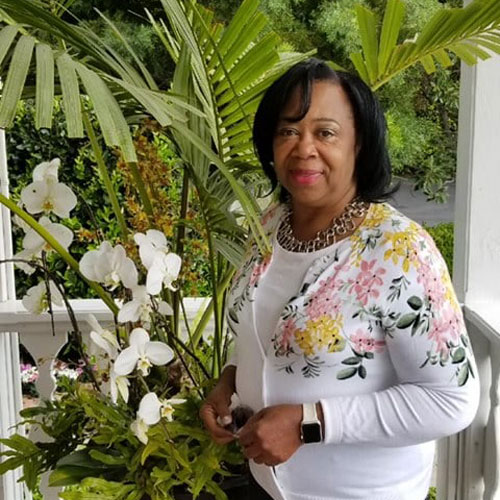 Ida is a native of Arkansas, and the wife of Marvin Bell, (42 yrs) a mother of four with four grandchildren. She has been a member of The View Church for 12 years, and currently holds the position of Co-chairman of the Board of Directors. Prior, she held the position of Corporate secretary for three years. She was a Chartered member of True Fellowship Baptist Church in Los Angeles California where she held the position of Chief Financial Officer for 36 years.
She attended Oklahoma Christian University in Oklahoma City Oklahoma where she majored in psychology with a minor in sociology and biblical teaching. Ida has been a member of Bible Study Fellowship an international and-international.
Bible study for the past 25 years where she has had the privilege of teaching God's word, training leaders, leading group members and shepherding.
Ida loves to cook, bake, preserve different foods, entertain, decorate her home and care for those in need. But most importantly she loves the Lord and her goal is to become more like Jesus as she journeys through this life.
Get to know a little more about Ida as she shares her thoughts on WOW and how we can be better citizens in God's Kingdom here: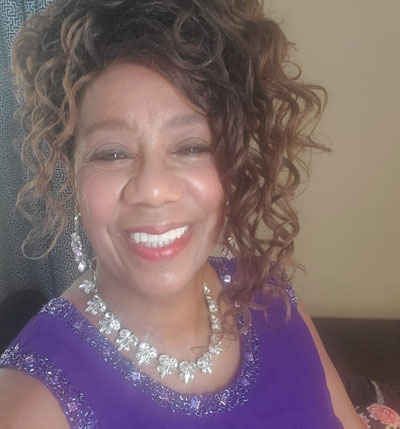 Korla P. Burbank-Ivey was called to "advance the kingdom of God '' at a very young age. The ministerial epithet that she tenaciously clings to, is that which has been ascribed to David- passionately pursuing to be a "woman after God's own heart". Striving towards excellence in faithful stewardship; serving and engaging GOD'S people with dignity, respect and inclusivity is the hallmark of her character. Korla's heart is filled with an overwhelming, "exuberant joy" when she tangibly witnesses the body of Christ, operating authentically in love, and being intentional and diligent to preserve the unity of the Spirit in the bond of peace.
Teaching Sunday School for years became the platform of spiritual preparation and refinement; challenged by an Elder who would weekly attend the class, posing questions, gently but lovingly; encouraging Korla to extract and expound upon the practical life -application principles, concealed in the text. This challenge became a defining component of ministry; reinforcing the profound truth that "Our spirituality must be translated from a theoretical, intellectual knowledge to practical life-application: daily, seeking to live a life congruent with the scriptures; diligently, seeking God for Biblical understanding, and ultimately, relying on the Holy Spirit's enablement, as we yield wholehearted and unreservedly to the King of Glory.
Coupled with Sunday School, Korla's involvement, as a leader/student , was cemented in Bible Study Fellowship (BSF) for 20+ years; BSF has solidified the importance of living out the Word of God, practically. BSF in an international study which focuses on life application principles within the framework of studying a 9 month curriculum of both, the Old and New Testaments. Korla has an intense love and affection for Women's Ministry, as women reflect the awesome attributes of God via their emotional composition and instinctual nurturing behavior.
After 40 years of service to the Kingdom, Korla remains anchored in the Lord who continues to be her joyful delight, and the object of her pleasure and affection. Korla's aim is to be a fragrant aroma to God and His people as she MAGNIFIES GOD while prayerfully petitioning God, to be an instrument and vessel of honor, to MATURE HIS PEOPLE through teaching and reflecting His GRACE. It is such a profound privilege to be positioned to share the UNADULTERATED, INCORRUPTIBLE, IMPERISHABLE, UNFAILING, INDESTRUCTIBLE, WORD OF GOD to ADVANCE GOD'S KINGDOM AGENDA.
I am humbled and honored.