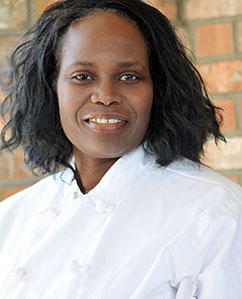 For Over 25 years, Robin McCoy acts as the visionary, and co-founder on behalf of Women Organizing Women, Inc, a national consortium of women working together in projects that help people most in need, and projects that build and improve a community. Since 2012, Robin's role has become more defined as a Social Entrepreneur expanding to the west coast functioning as Executive Director of the Temecula, CA chapter of Women Organizing Women, Inc and Dessert Chef and Owner of Robin's Nest Desserts and Catering. Robin McCoy, a native of Gary, IN, started her first apprenticed in the kitchen of T.J.'s restaurant, their family owned restaurant. As her family provided meals to the public, Robin was swift to discover the value of commerce and community. Providing a service and being of service became her foundation for an abundant life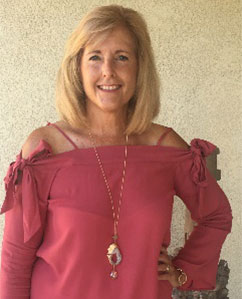 An empowering woman, Celeste Ducharme always chooses to motivate, mentor, encourage and lead others by example. With a degree in Business Management, and twenty plus years' experience in high-level performance in sales, buying and marketing and management for two high profile companies, Ms. Ducharme works passionately to create successful, caring and motivated work environments. Celeste is also a mentor in her community as she is the Head Coach for the 2016 Ambassador League Champions, Linfield Christian School Varsity Softball team. Her passion, knowledge and love for the game of softball allows her to teach lifelong lessons to teenage girls through the amazing game of softball. Celeste is a Co-Author of an International #1 Bestselling book, Turn Possibilities into Realities and she loves to share her experiences and perseverance that has led her to great joy & success.
Phil 4:13- I can do all things through Christ who strengthens me.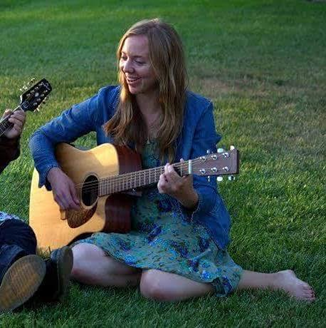 Lauren Campfield graduated from Dartmouth College in 2011 with a degree in Sociology and minor in Spanish. She earned her Master's degree in Special Education in 2016 and has been teaching at-risk youth at Oak Grove Center for the past 3 years. In 2016 Lauren took over The Seraphim Project, a non-profit dedicated to supporting survivors of sexual abuse through their healing process. The Seraphim Project focuses on healing body, mind and spirit, utilizing a combination of therapeutic and spiritual approaches. Lauren also utilizes music to help people heal, playing music at her church, in her prayer group, and teaching music to the at-risk youth that she works with. Lauren is the co-leader of "Merciful Jesus Charismatic Prayer Group" at St. Mother Teresa Catholic Church. She coached Cross Country & Track at Oak Grove for three years; before this she was the captain of her Cross Country and Track teams at Great Oak High School and Dartmouth College. Lauren has helped Women Organizing Women to establish connections in the community as it has taken root in the Temecula Valley.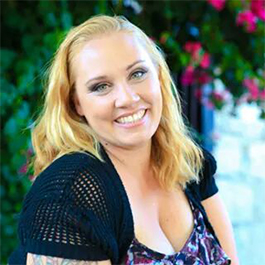 April is a licensed Marriage and Family Therapist and has been practicing in the mental health field since 2007. April began her mental health career working as a Behavioral Therapist providing in home Applied Behavior Analysis to clients with Autism Spectrum Disorders. She went on to work as a Clinical Social Worker at a Residential Treatment Center in Murrieta, CA. She is currently the District Marriage and Family Therapist for Hemet Unified School District. She serves as the Mid-county Commissioner on the Behavioral Health Commission for Riverside University Health Systems; she is also a member of the Student Mental Health Policy Workgroup through the California Department of Education. She is a member of the Legislative Committee, Children's Committee, and Adverse Childhood Experience Committee through the Riverside Department of Mental Health. April is the current secretary on the Executive Board of The HOPE Collaborative, an organization whose mission is to prevent childhood sexual abuse. She is also an Executive Board Member of the San Jacinto Lions Football and Cheer, an organization designed to combat juvenile delinquency through competitive sports. She hosts a large community collaborative at Hemet Unified and sits on the Youth Foster Advisory Council through Riverside County Office of Education. April has an extensive history in the mental health field and is currently working with a team of professionals to implement more trauma informed care in our local schools throughout Riverside County.
April has attended Generations Church since 2006 and graduated the Hillsong School of Ministry in 2016. April is the current Administrative Coach for The Fresh Start Team at Generations Church. This team provides counsel and discipleship to new believers and those who have re-committed their life to Christ. April also serves as member of the Women's Ministry Team and oversees the Set-Up and Tear down of Women's Events. April is a current faculty member at the Hillsong School of Ministry where she teachers first year students on theology, lifestyle and leadership.
Furthermore, April has traveled around Southern California as a motivational speaker; speaking on such topics of Parenting, Dating as a Single Parent, Mental Health Treatment and Diagnosis, Building Self-Esteem, Breaking Labels and the Bible's perspective on mental health, parenting and healing. April writes inspirational Blogs and offers inspiring, life changing videos through her YouTube Channel.
April developed the I AM…Curriculum in 2012 and has since been offering the course in small group workshops for women and girls ages 12 and up. April combined her mental health knowledge and Biblical, Spiritual Training to create a dynamic and powerful series that brings freedom, healing and breakthrough to women of all ages, dominations, cultures and spiritual maturity. The curriculum combines common therapeutic practices found in Family Systems Theory and Cognitive Behavioral Therapy along with Biblical principles to become confidently aware of our intended identity in Christ. I AM is designed to answer the question who am I by exploring our past, present and future experiences and pointing us towards God's plan to use it all for our good. I AM…is reported to be a powerful, life-changing course that has brought healing to many women.