Sylvia Dorsey
Art Collector and Sponsor of the 2017 Fire and Ice 4th Annual Holiday Gala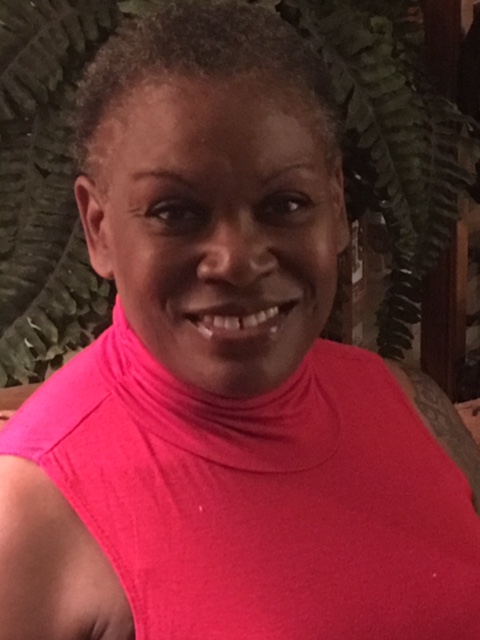 Sylvia was born in Little Rock Arkansas. She is the 7th of 8 children, born to Jessie and Hosie Willis. Jessie divorced her husband when Sylvia was two years old, and relocated to Flint, Michigan with her children.
In 1960, many doors, including educational opportunities were closed to Jessie because of two things: the social climate, and all those children! Despite the obstacles, Jessie found employment at minimum wage jobs. Jessie
was a woman who loved to explore, and learn. She instilled both her curiosity, and love of learning into her youngest daughter, Sylvia. Sylvia attended elementary through high school in Flint. Graduating from Northern High School in 1975.
Upon graduation from high school, Sylvia chose to attend college, rather than work in the auto manufacturing industry that provided a dependable, stable income. She attended Michigan State University, majoring in Clothing & Textile Retail Management. Graduating in 1980.
After graduation from Michigan State, with visions of becoming the next great fashion designer. Sylvia headed for the Big Apple, New York. She lived in New Jersey, and the five Burroughs of New York. While in New York, Sylvia's adventures took her to the heart of the "Rag District" as the garment district is loving called in the garment industry. Were there were adventures to be had! wonderful people to be meet! Love to be had, heart break to be experienced! Joy to be felt, sadness to live through! Experiences to remember a life time, and
indispensable leadership skills and organization skills, to be learned.
Sylvia enlisted in the United States Marine Corps from Bronx, New York, February 1985. After the completion of basic training, at Parris Island South Carolina, Sylvia was Meritorious promoted. She received her military
occupation specialty Traffic Management/Logistics, and job training at Fort Eustis, in New Port News Virginia.
Following her military job training, Lance Corporal Willis received duty station orders to Marine Corps Air Station Cherry Point, North Carolina. She has also received duty orders to Camp Lejeune North Carolina; Iwakuni, and Okinawa Japan; Twentynine Palms, Camp Pendleton, and Marine Corps Recruit Depot San Diego California. During Operation Desert Storm, Sylvia served at Al Taqaddum Airbase, Iraq.
Sylvia furthered her education, by returning to school to earn her Masters of Management from National University.
While serving as an enlisted Marine Sylvia became interested in the field of behavior health. The United States Marine Corps offered her an opportunity to receive training as a Substance Abuse Counselor, and in 2003 she  received her Alcohol and Drug Counselors Certification.
Sylvia continued to excel in both her assigned duties in Logistics and Substance Abuse. She was promoted to the rank of Gunnery Sergeant (E7), before being Commissioned a Chief Warrant Officer. Sylvia retired from the Marine Corp August 2005, at the rank of Chief Warrant Officer 2.
Following retirement from the Marine Corps Sylvia embarked on her second career in behavioral health with an emphasis on substance abuse. She continued her education a second time receiving a Masters of Social Work
from University of Southern California.
May 2012. She also worked to booster her professional proficiency by obtaining her Associate Clinical Social Worker License. In 2016 and is making preparation to sit for the Licensed Clinical Social Worker exam.
Sylvia is married to Mr. David Dorsey Jr. they have four children David Calvin Dorsey, Gracejoy Dryden, Makeda Winfield and Michael Dorsey (deceased). Three grandchildren Finesse Dryden, Levi & Michael Dorsey.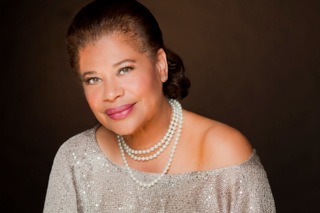 The buttery voice of Sherry Williams is an oasis in any madness our world offers. When you listen to her you realize immediately that she is a consummate artist. Williams is what they called in the old days, a storyteller. Her masterful interpretation of the lyrics makes an over worn song meaningful, or brings an unknown song to life.   Since she began singing as a professional in 1968, Sherry has had the good fortune to rarely be out of work. She has toured with Debbie Reynolds, and the legendary Johnnie Ray, worked with numerous jazz greats – from Buddy Collette and Herbie Mann to Patrice Rushen, and Roger Kellaway, and has worked around the world in important jazz venues and festivals. Sherry has recorded five solo CDs and two ensemble CDs.  Though she emerges from the shadows of the great ladies that have gone on before her, her style is unmistakably her own.
"Sherry Williams is the incomparable present-day combination of Lady Day, Sarah and Ella…" Jack Segal, songwriter
Date and Time
Sunday, December 3, 2017
6pm-8pm
After 5 Attire/Formal
Location
Baily's Old Town Temecula
28699 Old Town Front Street
Temecula, CA 92590