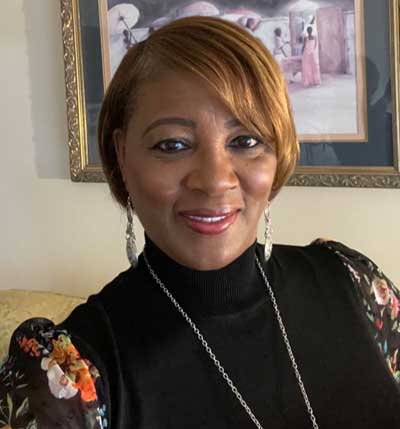 Lenetha Patterson
Teaching, showing mercy, wisdom, compassion, giving, encouragement, discernment and leadership
Lenetha Patterson is a woman of faith who has been given the gifts of teaching, showing mercy, wisdom, compassion, giving, encouragement, discernment, and leadership. She enjoys spending time with her immediate and extended family. She is now transitioning into a new season of her life. She is transitioning from being an elementary school teacher to her new assignment. She is excited and ready for the next season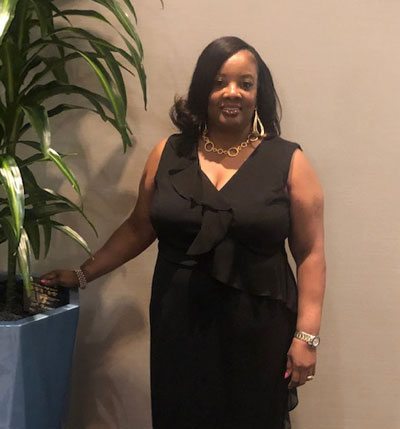 Bertha Clinton
Intercessor, encouraging/exhortation, helps discernment, giving, wisdom and showing mercy
Favorite Scripture John 14:26
I currently serve as an Elder at First Church of God Christian Life Center. My current position at work: School Social Worker, MSW Spiritual Gifts: Intercessor, Encouraging/Exhorting, Helps, Discernment, giving, wisdom and showing mercy.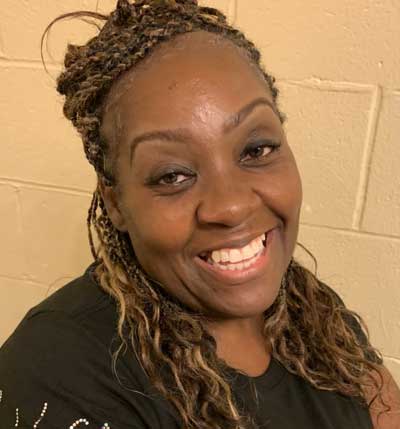 Evangelist Cynthia Gee
Serving, Hospitality, Evangelism, giving, showing mercy, faith, encouraging, and Evangelism
Cynthia Gee is a Mother of 3 boys, grandmother of 8, who is the joy of her life. The proprietor and owner of Tidwell Tidy Cleaning Service. Cynthia's mission is not only to make the world cleaner physically, but spread the word of Christ in the process. Cynthia strives to employ those who are in need of a second chance and give help to the hopeless. Cynthia thanks God for the opportunity to provide jobs in her community to share the blessings that God has blessed her with and share all the knowledge of God to all of those who she encounters.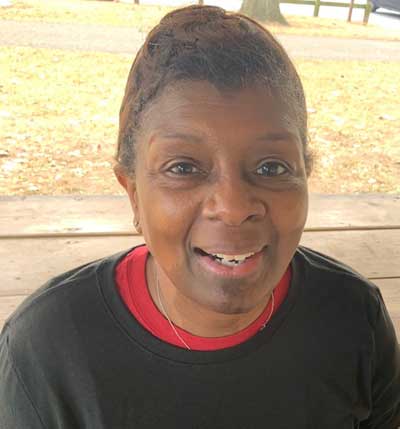 Jessica Cook
Giving, Hospitality, mercy, and discernment
Jessica Cook is a founding member of Women Organizing Women, Inc and a resident of Gary, IN. Jessica's service in the community of Gary, IN has made a generational impact in the lives of many. Jessica's educational background is in Education Organization Management. Jessica works as Assistant Manager for Cabela's in Hammond, IN. Jessica favorite scripture is Philippians 4:19 "And my God will meet all your needs according to the riches of his glory in Christ Jesus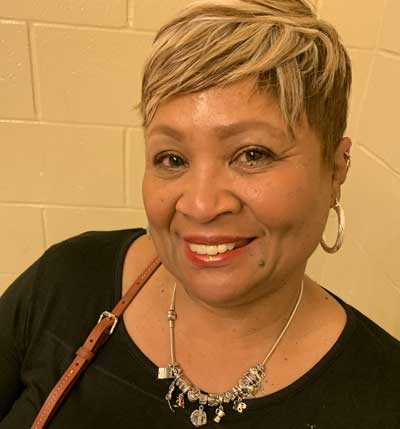 Toni Harris
Serving, Giving, Discernment, Leadership, and Encouraging
Toni Harris is the Executive Director of "Food 4 you" a Community Feeding Ministry through Embassies of Christ church.Toni manages 100+ people in providing food for those families less fortunate. Toni discovered her passion to help people in need by providing meals early in life. Toni has actively and creatively found ways to help this under represented group by joining forces like "walk for Hunger" over the years. Her heart to serve is well felt when you interact with Toni in her local community, church, or working in her business named "Toni Things" where she sells jewelry and inspirational gifts. For over 30 years, Toni has worked as a professional Hair Stylist. While working as a hair stylist Toni began mentoring young beauticians giving them inside tips that would enhance their gifts in the industry. Toni has been married for 30+years. Toni's fondest memory of WOW is the annual women retreats and the excitement of bringing in new members. Toni future goal is to establish a non-profit food pantry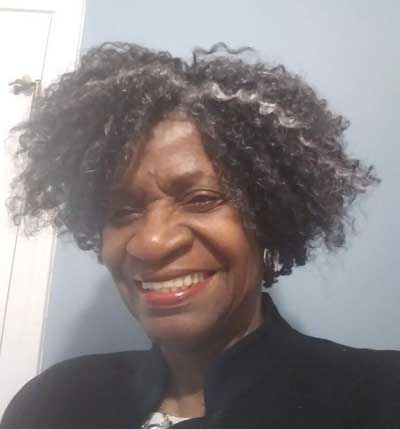 Dr. Wilsie Corner
Hospitality, leadership, teaching, wisdom, exhortation, service, Evangelism, Prophecy and discernment
Catching up with Minister Wilsie Corner may require a little foot work. Her zeal for souls motivates her to run the race with patience. 2nd Peter 3:9 tells us that God is not willing that any should perish but want all men to be saved. Minister Corner answered the called to ministry ten years before she was ordained an evangelist. Minister Corner saw the need for ministry outside of the four walls of the church. With a passion to spread the Gospel, she organized a street crusade in the "red light" zip code of the city. Many souls came to God as a result with signs and wonders following the word of God . Hosting her weekly cable TV show. "Welcome To Our House brought christian entertainment to local residents while special guests discussed topics from ministry to makeup. The bottom line was always winning souls for the kingdom of God. Her yearly prayer breakfast and weekly radio programs glorified God, and preached the Gospel to the masses. In 1998 she received her ordination and was commissioned. Church Evangelist for Embassies of Christ church Gary In by. Pastors Cedric and Joyce Oliver. 2003 Minister Corner was ordained associate pastor before re- locating to Mobile Alabama. In Mobile she continued her evangelistic call working with homeless women, senior day care, and women conference's, and preaching in interdenominational churches. In 2011 she received her Doctorate degree in Bible.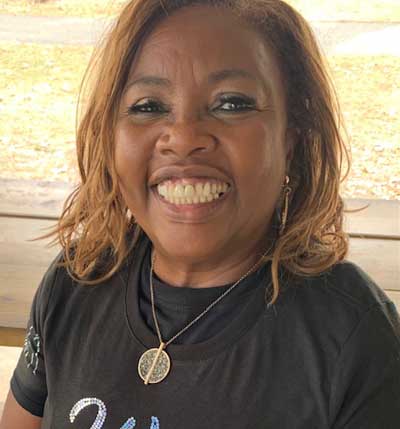 Deborah Foster, CPA
Accountant and Tax Consultant of Foster CPA
Leadership, faith, hospitality, discernment, administration
Deborah Denise Foster has been married to Minister Lawrence V Foster Jr. They are the proud parents of three daughters Laura, Naomi, and Rachel. Deborah is a native of Gary, Indiana. Deborah attended Indiana University(Bloomington) where she pledged Delta Sigma Theta Sorority. She went on to graduate from Arizona University in 1985 with a Bachelors of Science Degree where she majored in Accounting. Deborah is the Founder and Vice-President of Accounting & Tax Consultant, Foster CPA.
Mary Birdsong
Hospitality, giving, showing mercy, wisdom
Mary Birdsong born in Mount Pleasant Tennessee residents of Gary Indiana and member of Pilgrim Rest MB Church for over 50 years. Mary is given tribute for the greatest service she renders as a caregiver to those in need who she serves faithfully and untiring giving them hope and healing through her loving care. Mary's hobbies are cooking, spending time with grandchildren working in the yard visiting the sick and over the road driving. Mary quotes "I have learned to depend and trust in God and allow him to direct my path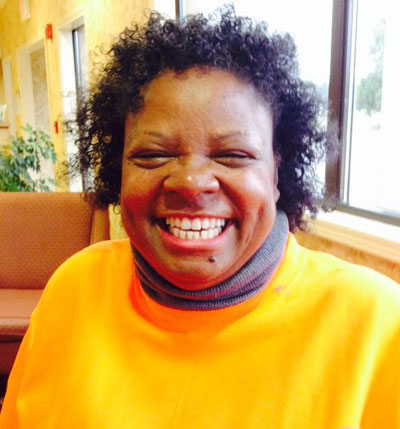 Emma Donald
Resting
The Mission of The Emma Louise Donald Scholarship Fund Is to provide financial support and/or assistance to individual Scholars who demonstrate a positive attitude through Service, Citizenship, and Educational Excellence.
The ELD Foundation and Scholarship was established in 2016 to honor Emma Louise Donald, a founding member of Women Organizing Women Inc. The scholarship pays honor and tribute to Emma and all the many patients and families who have met the challenges with their loved ones who have faced a serious illness with dignity and victory for the cause of Christ.
Emma's light was not deemed but shone brightly throughout her life. A strong faith in God, love for family and friends, she never met a stranger. Emma always looked for opportunities to make others better by finding different ways to meet the needs of others through service and outreach. A true servant of the Lord which was demonstrated by her actions. An educator, a creator and one who cared about the youth in her community as she served faithfully in the local schools.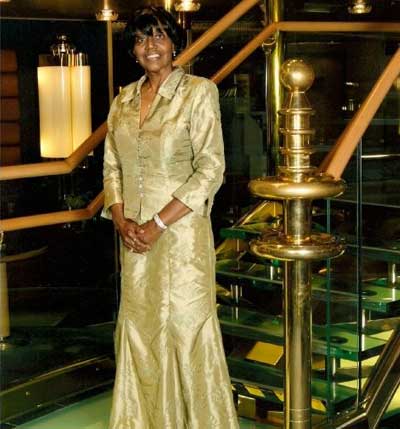 Barbara Martin
Resting
Barbara Martin, a founding member of Women Organizing Women, Inc. Barbara is currently with the Lord as she has departed from this world on June 2, 2009. Barbara has served in many capacities throughout her life. Barbara retired from Gary Housing Authority as a section 8 coordinator in 2001 after rendering 27 years of service. Barbara was instrumental in developing numerous programs which helped to steer the course of the Housing Authority. Barbara served as a volunteer with Methodist Hospital Spiritual Care and other local nursing homes. Barbara was a true servant of the Lord and lovingly labored in the Angel Tree, Virtuous Women and prison Ministries as well as served as Care Leader and Deaconess. She loved to minister to others and did so as a member of the WOW Women's Ministry and as a community service worker with Tax Wise preparation. She was a dedicated Prayer Warrior and intercessor, faithfully praying for others every Wednesday morning at 5AM. We will see Barbara again in celebration of Eternal Life with Christ