Black Women Owned Business Grant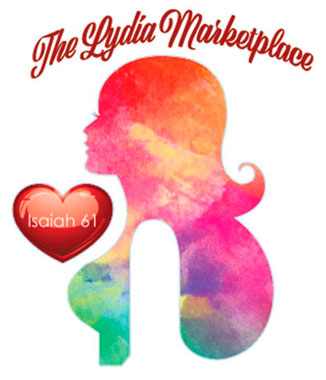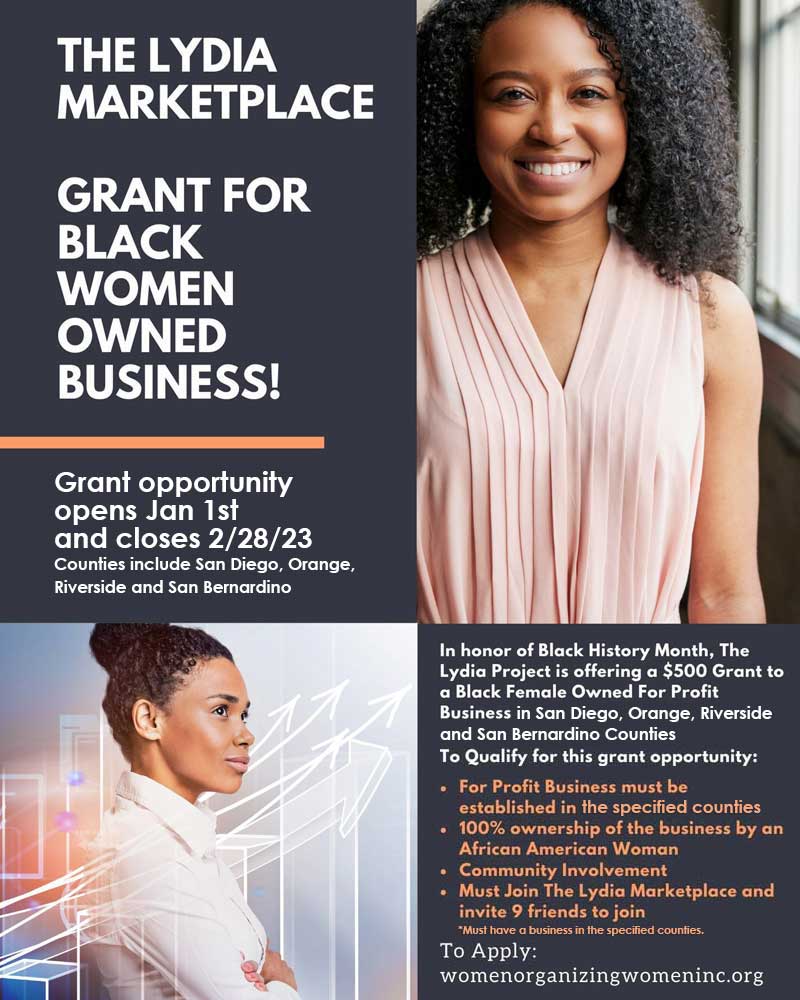 In honor of Black History Month, The Lydia Project is offering a Grant for $500 to a Black Owned Business!
To Qualify for this grant opportunity you must:
Business must be established in San Diego, Riverside, Orange, San Bernardino County
For profit businesses only
African American
100% ownership of the business is a Woman
Must join the Lydia Marketplace group and invite 9 friends to join
Registration opens January 1st thru February 28, 2023
Announcement of the winner will be announced @ the Lydia Marketplace Coffee and Devotion, Hera Hub Temecula, 41765 Rider Way, Temecula, CA Meeting starts at 7AM 3/18/2023.
To Give to the Lydia Project Donate Here:
Lydia Marketplace prayer
Lord you are the Most High who rules in the kingdom of men and gives it to whomever You choose. I have come to know that Heaven rules therefore I will break off my sins by being righteous. This righteousness comes from accepting Jesus Christ as Lord over my life and yes over my business. I will show mercy to the poor and by doing this out of a place of humbleness then perhaps there may be a lengthening of my prosperity. I can do nothing apart from You. My business, my brand, and my boast are in You and because of You. I will lift my eyes to Heaven and pray for understanding. I will bless the Most High and praise and honor You for You are the God who lives forever. Your dominion is an everlasting dominion, and Your kingdom is from generation to generation. All the inhabitants of the earth including all the money, fame and fortune are reputed as nothing. So, all my marketing and networking efforts I submit to Your Will and that is because You do according to Your will in the army of heaven and among the inhabitants of the earth. No one can restrain Your hand or say to You "what have You done!" Now Lord, If I have gone astray in my thinking, actions or deeds return to me the right reasoning and for the glory of my business and honor let me direct all praise to You! Endow me with Your splendor. Let my employees, vendors, and clients resort to me. Restore me and I ask that You add to me excellent majesty. Now I praise, extol, and honor the King of heaven, whose works are truth, and His ways are justice and all those who walk in pride You can put down. I submit to Your authority.