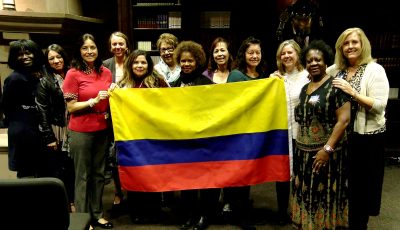 IT'S THAT TIME AGAIN! LET'S MEET AND GREET!
Are you a Woman, a Leader, or a business Owner?  Do you need some encouragement?  Do you desire to connect more with other women in your community?  Well, you don't  want to miss this exciting time to be refresh, renewed, and to meet women with a heart for Christ, a heart to serve and a heart for business. 
Date and Time
MONDAY, JANUARY 15 FROM 6:00 PM
TO 8:00 PM
Location
Far Reaching Ministries
38615 Calistoga Drive ste. 250, Murrieta, CA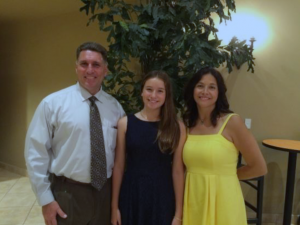 Luz Barton was born in Bogotá, Colombia. She is a Lawyer with a Master's Degree in Administrative law and worked for the Colombian Defense Ministry. She moved to the U.S. in 1999 and is the wife of the Murrieta Traffic Commission Chairman Brian M. Barton who is also city council candidate this year. They have a 14 year old daughter.
She surrendered her life to Jesus during Brian's 2nd Deployment to Iraq as a US Marine Lt Col and had a radical encounter with the Love of God in 2004, since then she has been burning with the revival fire of God to see people transform in the presence and the love of God.
Luz is a passionate lover of Jesus Christ. Her passion as an Evangelist comes from the love and the presence of God as she ministers the heart of The Father for the lost and broken-hearted according to Isaiah 61 with a living voice to this generation releasing healing, love, fire and liberty to those who are bound. She is part of The Garden Gathering West Church where she is completing the last year of anintensive Ministry training at thegardenstc.org
Her desire is to bring Heaven to earth and to be the feet and hands of Jesus in the broken places of the nations of the earth starting right here in Murrieta/Temecula, and through the supernatural power of The Holy Spirit according to Matthew 10:7-8
Six Women of Six Nations will be represented at this year's Meet and
Greet. Every year/ Every other Month, WOW host a meet and greet. These meet and greets are designed to inspire and encourage women leaders in their community with their efforts of spreading the gospel of Jesus Christ
Six Women=Six Nations are a representation of the Ruth in our communities who are lead and inspired to save a nation.
But Ruth replied, "Don't urge me to leave you or to turn back from you. Where you go I will go, and where you stay I will stay. Your people will be my people and your God my God. 17 Where you die I will die, and there I will be buried. May the Lord deal with me, be it ever so severely,if even death separates you and me." Ruth 1:16-17
The Nation of Columbia will be represented at our first Meet and Greet of the year….