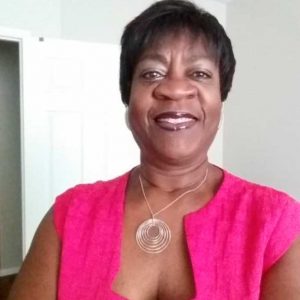 Rebecca Stewart
Sonroms Business Services
[email protected]
951 672 2673 voice mail only

---
https://womenorganizingwomeninc.org/ women-n-the-military/
Rebecca is a woman of substance; self-sustaining, sensitive, trustworthy and a child of God.  She has learned that your life is what you make it with the assistance of God.  She is the Executive Directeur/Owner of SonRoms Business Services, a virtual company that provides many services under one umbrella.  If you were to ask Rebecca what are the most important things in her life, she would say "Focusing on God, being an inspiration for her children, and helping others." As a Professional with a unique blend of technological, organizational and development expertise, Rebecca is a highly effective communicator with knowledge of interpersonal relationships.  She is a valuable problem solver which meets the needs of those she serves, and builds trust and integrity with others.  Rebecca's purpose in life is to be a resourceful, creative contributor to others, and always shares her insight and understanding to help the receiver achieve their goals.
As a volunteer member for the American Legion Auxiliary, the premier service organization for Veterans, our military, and their families Rebecca works to help shape a positive future in an atmosphere of fellowship, patriotism, peace and security.  Rebecca is the National Security Chairman for Hollywood American Legion Auxiliary Unit 43.  The goal of her position is to maintain and promote a strong national defense by providing the necessary means to strengthen our military families.
Since 2017 Rebecca has worked with homeless Veterans living in the CAL Vet Housing on March Air Reserve Base, Perris, CA.  From that interaction she was encouraged by WOW's Co-Founder and Executive Director Robin McCoy to create "Women N The Military" because of the patriotic and morale support being shared with organizations at events, making presentations on Auxiliary resources, and assisting women having concerns adjusting back into their daily life walk.  Many female Veterans have challenges adjusting to re-entering civilian life because they may not have completed their education prior to joining the service.  They may have court disappointments getting full custody of their children once permanently discharged from active duty.  They may have mental detachments from personal traumas experienced while on active duty.  All of these issues have become quite enlarged as she has been working with our Military Personnel these past years.
Women N The Military is a program under the umbrella of Women Organizing Women, Inc, Southern California Chapter that is helping female Veterans in need of restoration, empowerment, spiritual uplifting, and guidance in accessing community resources.  The mission/goal for Women N The Military - To help female Veterans overcome their barriers by destroying cycles of depression, hopelessness, alcoholism, homelessness, and encourage self-empowerment.  Our objectives are to change mindsets and behaviors, restore trust, and provide all manners of support.
Rebecca attends New Birth Church, Murrieta, CA   Dr. J. Wayman Wells, Lead Pastor-Teacher